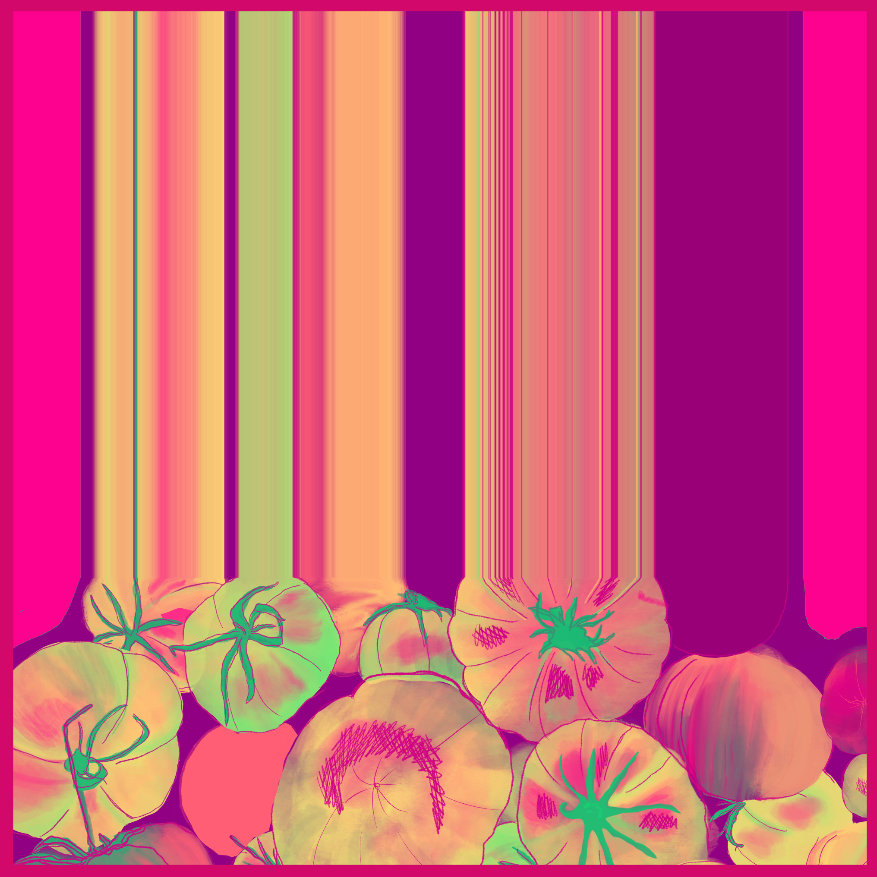 Description
A sequence of 3 prints gives light to a 70cm-wide and 210cm-long scarf. It can be styled as a scarf, a loose top, a skirt or sarong. All prints are limited edition of 79.


About the sketches: A hand-drawn sketch by Lara Castellano Pucci of tomatoes distorting themselves, Tomatoes fading into a sauce-like gradient, and the original Pomodori.
Details
Material: 100 % Silk and hand sown hem
Color: Multi
Size: 210x70 cm
Made in Como
Lead time: Currently available

Designer
Larissa Castellano Pucci is the founder and creative director of Foulara, she is based in her hometown of Florence. The Foulara is a canvas she uses to showcase the realities of her day to day; not just postcard pictures but rather shop typographies, fruit stalls and small details. Larissa dreams of experimenting with multiple canvases that go from paper marbling to virtual reality. Her aim is to merge tradition with technology. Larissa's two-word twitter bio synthesises it best: "nostalgic technologist".
Contact us
For any question about the product, prices and or shipping please email us at concierge@everything-iwant.com or call +44 7557 968 304
Shipping
We offer international shipping on all orders. Tracking numbers are automatically sent as soon as your order is packed.