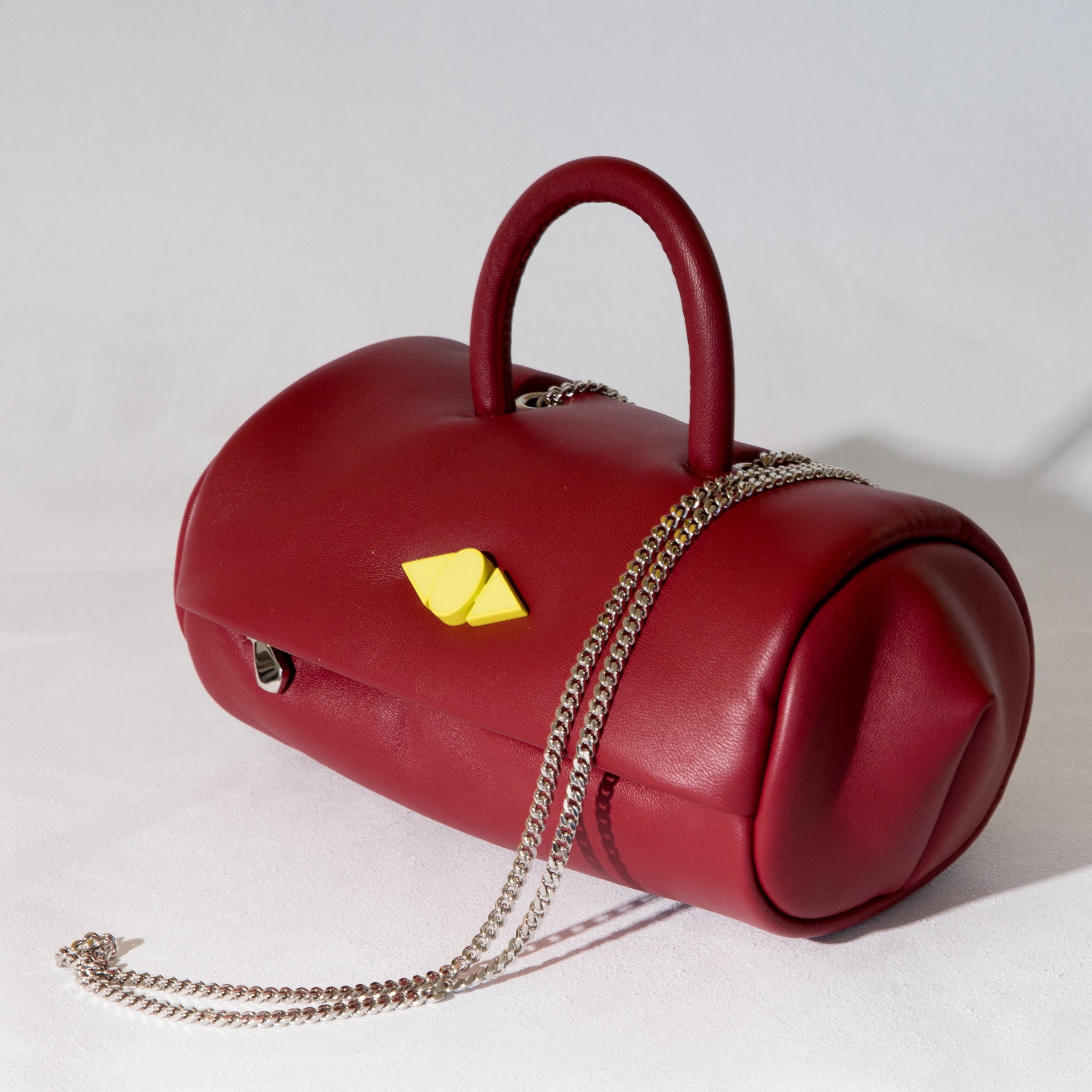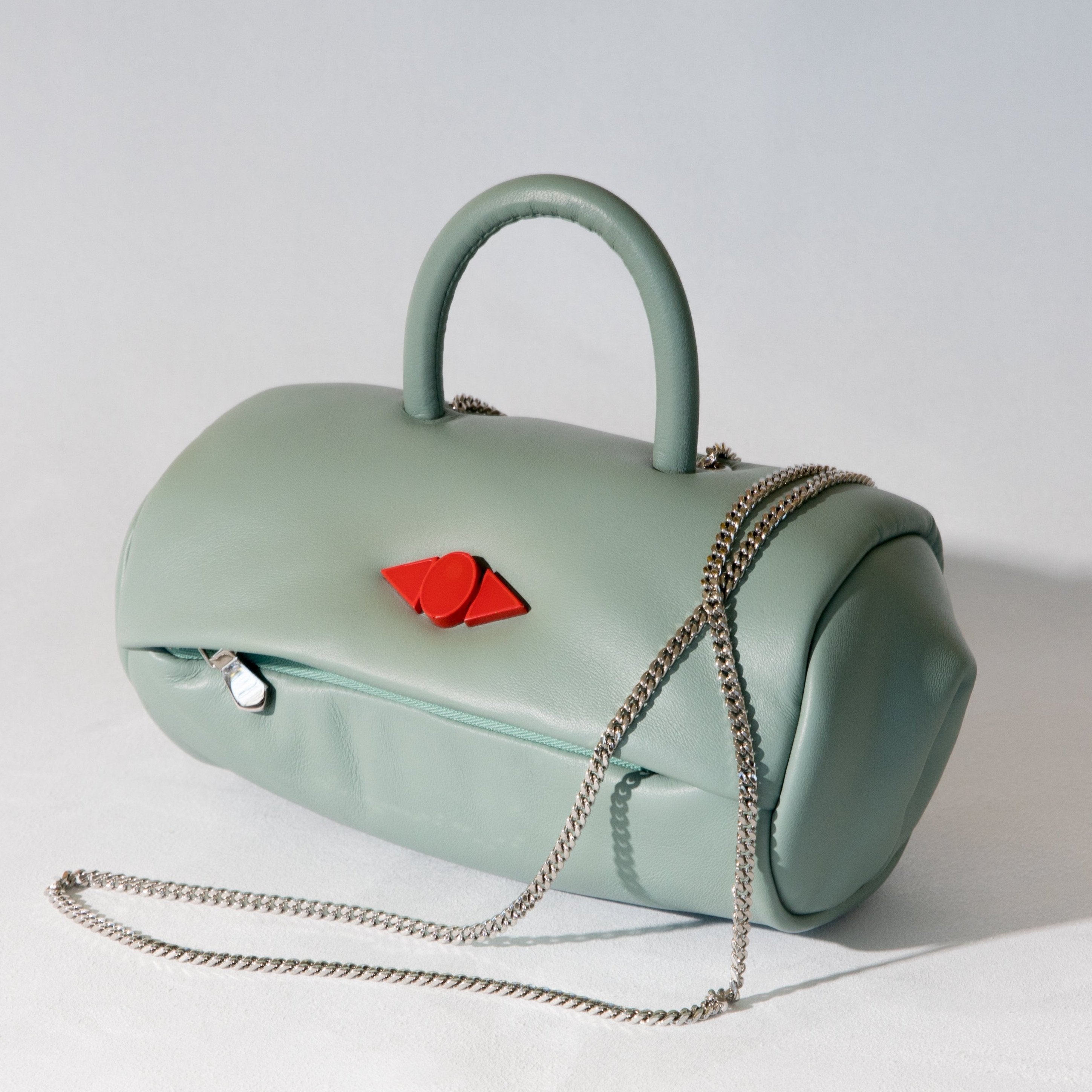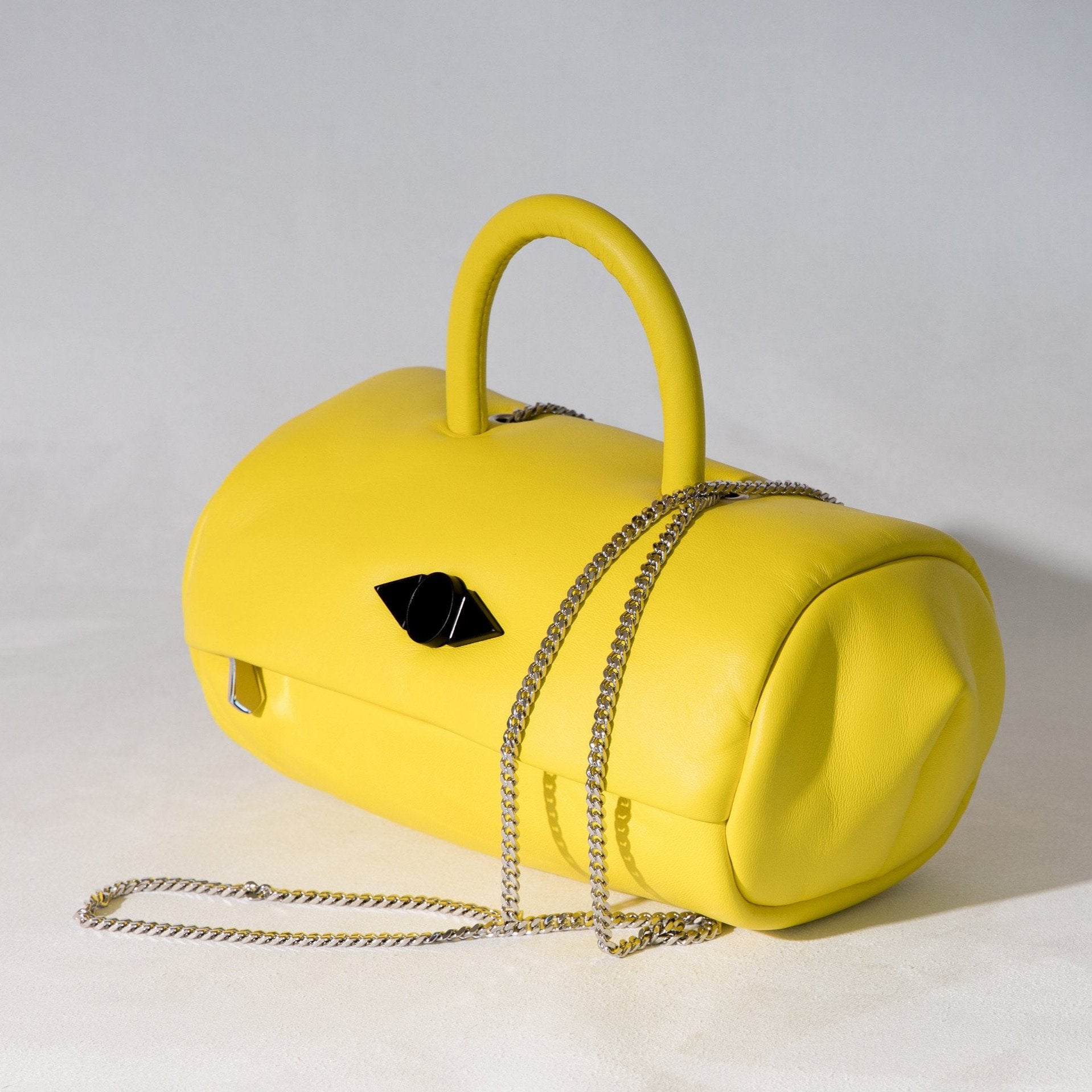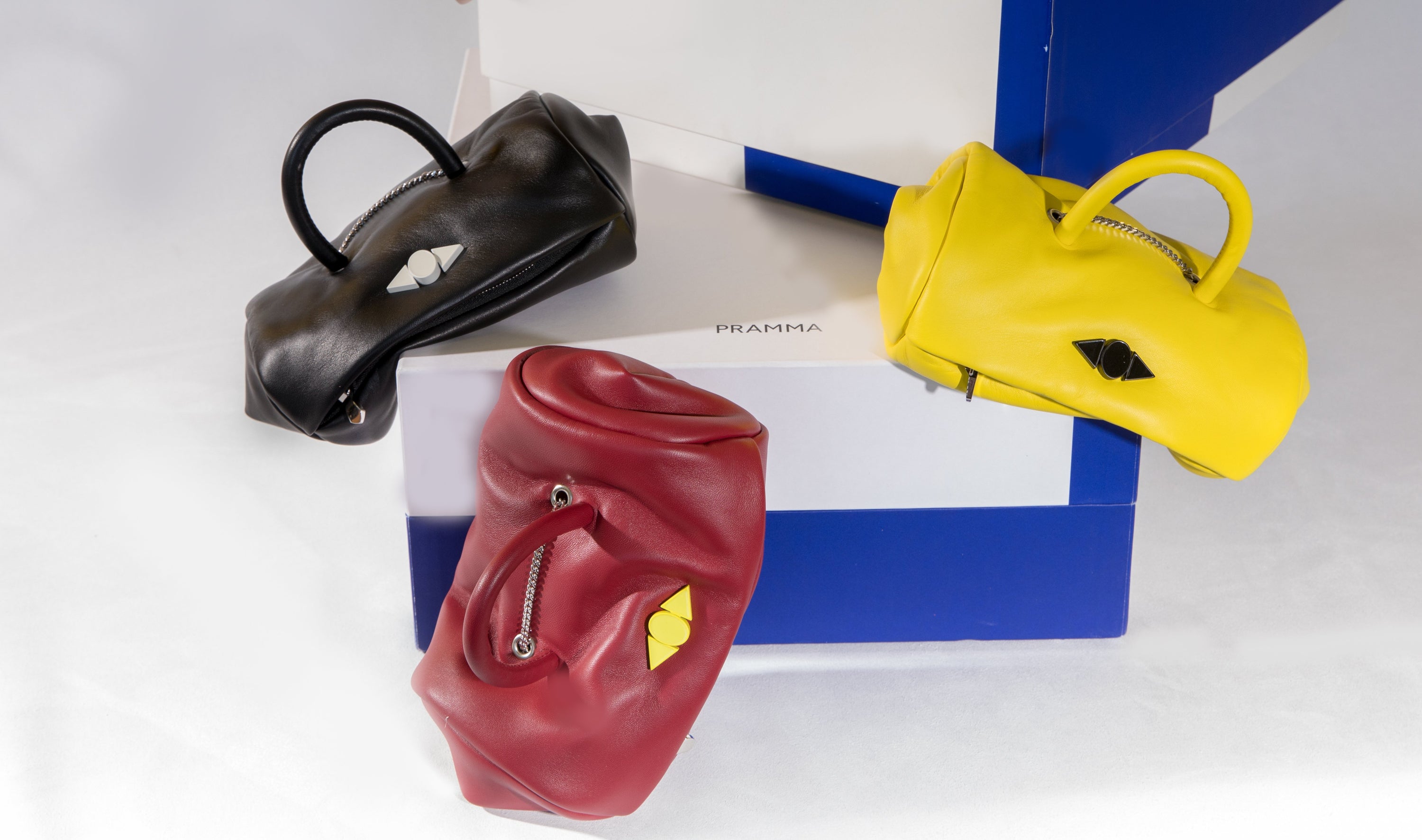 Description
Stefania Pramma's handbags, benefit from clean aesthetics, a vibrant color palette and a love of precious, unique adornments. Pramma works exclusively with family ateliers in Tuscany, a traditional stronghold of handmade leather goods in Italy. She maintains the pristine quality of her skins by eradicating unnecessary seams, ensuring an unusually high quality of line. In addition, the measured use of precious and semi-precious stones on each piece reveals the designer's love of fine jewellery.

This collection continues Stefania's language of pure shapes and lines, exploring a new form of construction able to create volume and movement that results in a soft effect, reminiscent of your most favorite cosy pillow or the most fluffy cloud. 
This bag comes with an authenticity card and a care instruction booklet.
Please note this item will be made to order, crafted specifically for you.
Details
Material: Nappa leather and trio motif enamel with a collapsible chain strap, with brass palladium plating
Colour: Red
Care: Avoid long periods of direct sun exposure and store lying down, inside its felt bag. Clean the leather with a damp soft cloth.
Size: 25 cm depth x 10 cm width x 12 cm height
Lead time: 9-12 weeks
Designer
Founded in 2014, Pramma is a fusion of the designer's Northern Italian heritage with the global perspective of a naturalised New Yorker. Over the past two decades, Stefania has honed her design skills by working collaboratively on accessory ranges for a number of luxury brands in Europe, Asia and the US, thus ensuring that her own collection marries practicality with a sense of the exquisite. Combining the best Italian and French materials, each piece is designed with longevity foremost in mind. Every style reflects an aspect of Stefania's own creative and intellectual journey.
Contact
For any question about the product, prices and or shipping please email us at concierge@everything-iwant.com or call +44 7557 968 304
Shipping
We offer international shipping on all orders. Tracking numbers are automatically sent as soon as your order is packed.