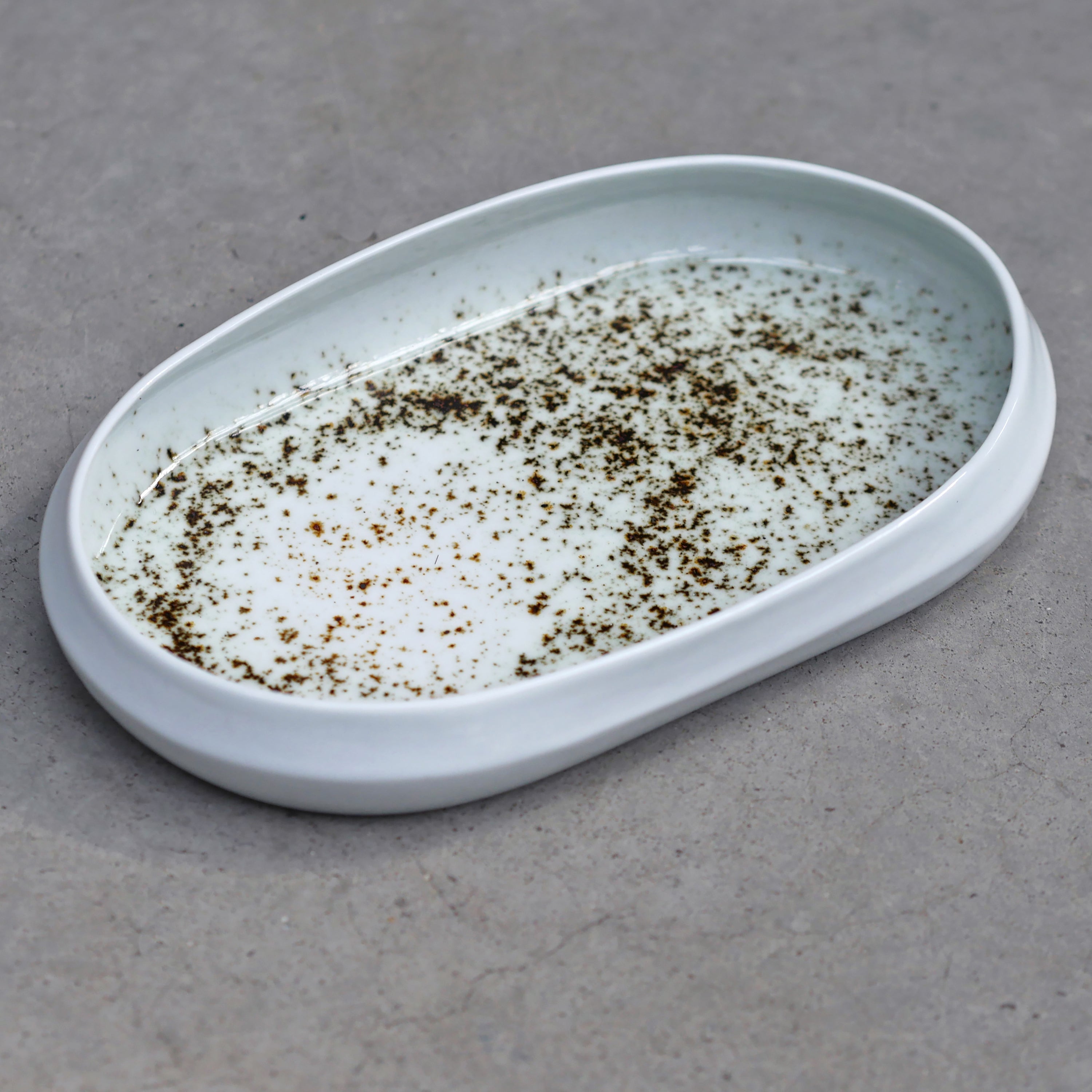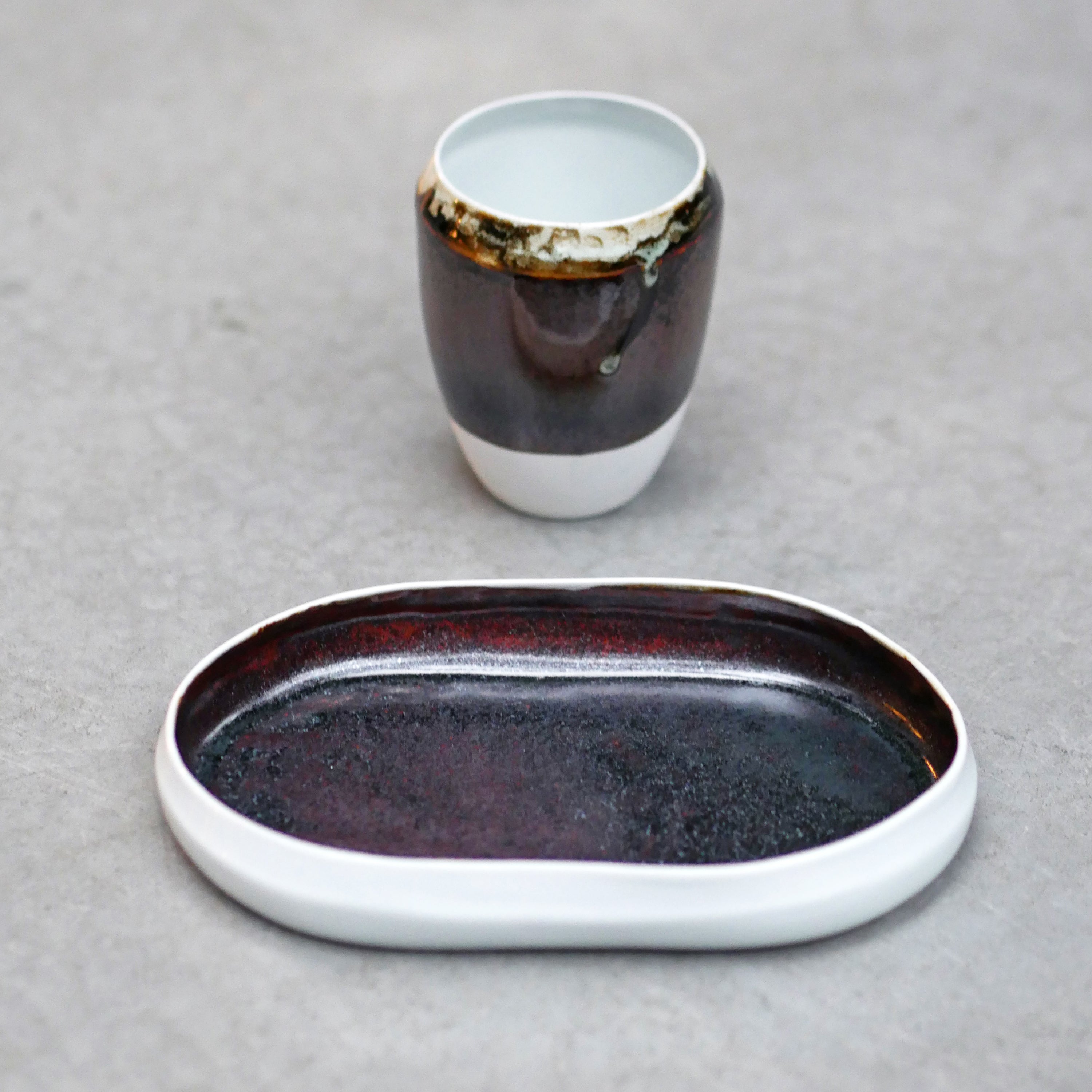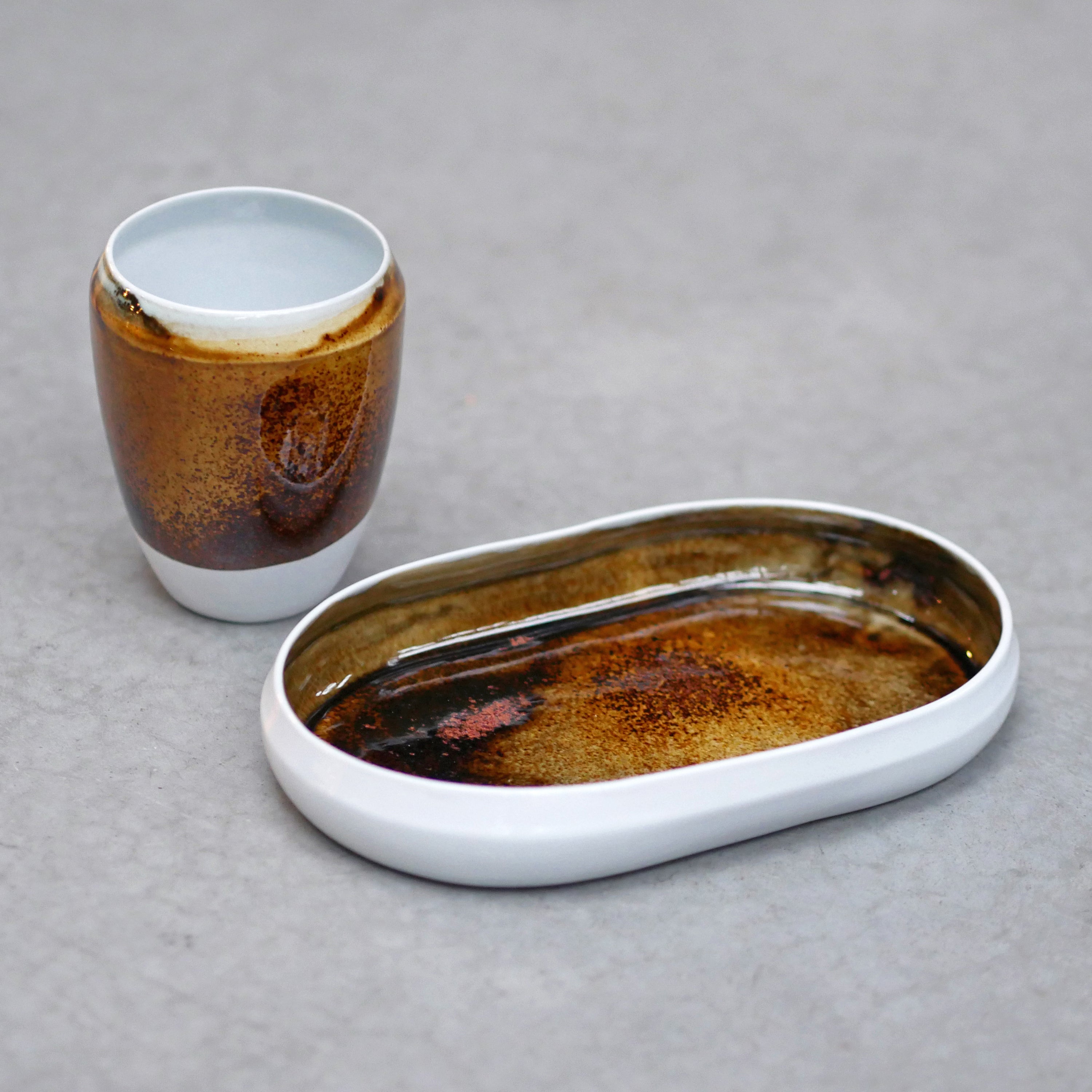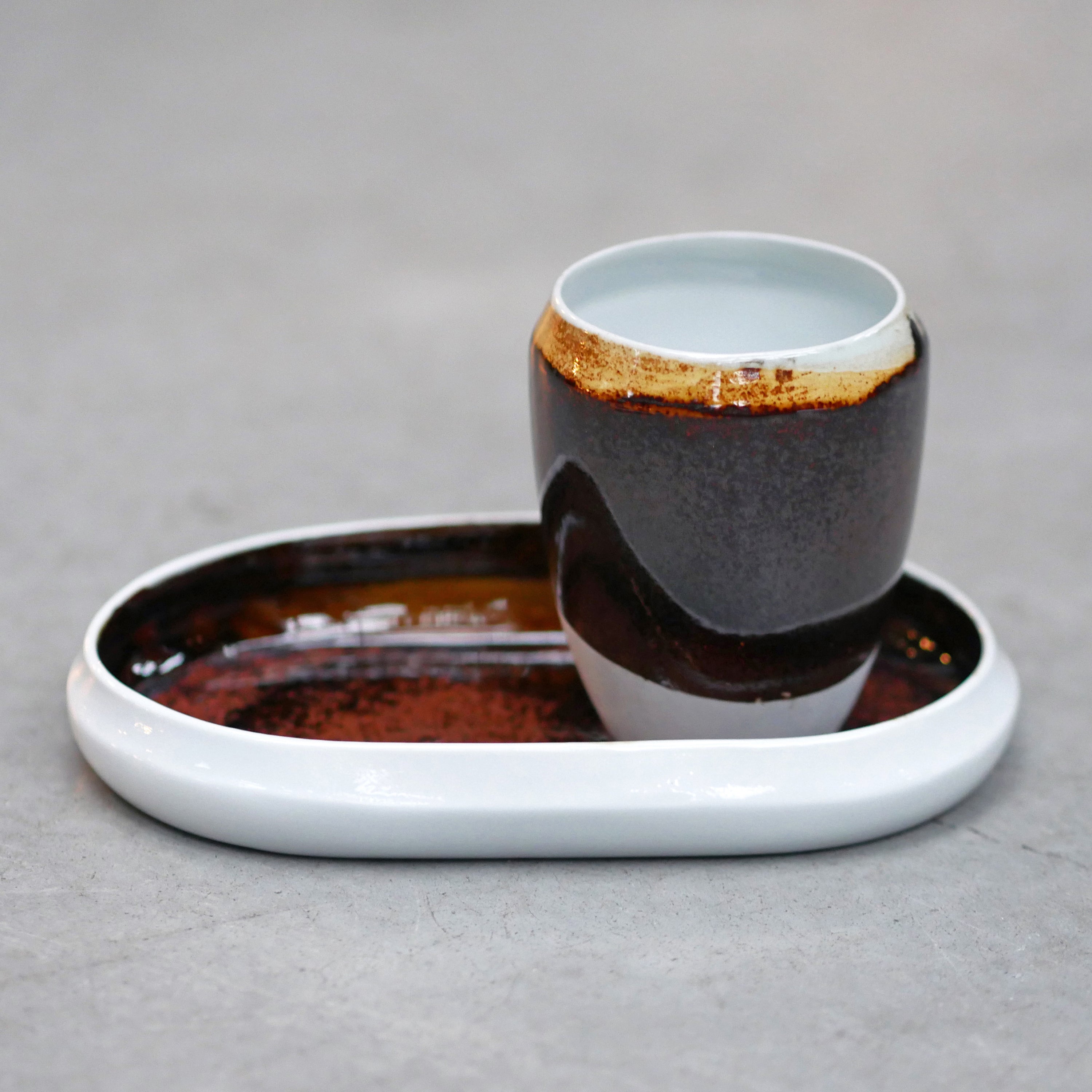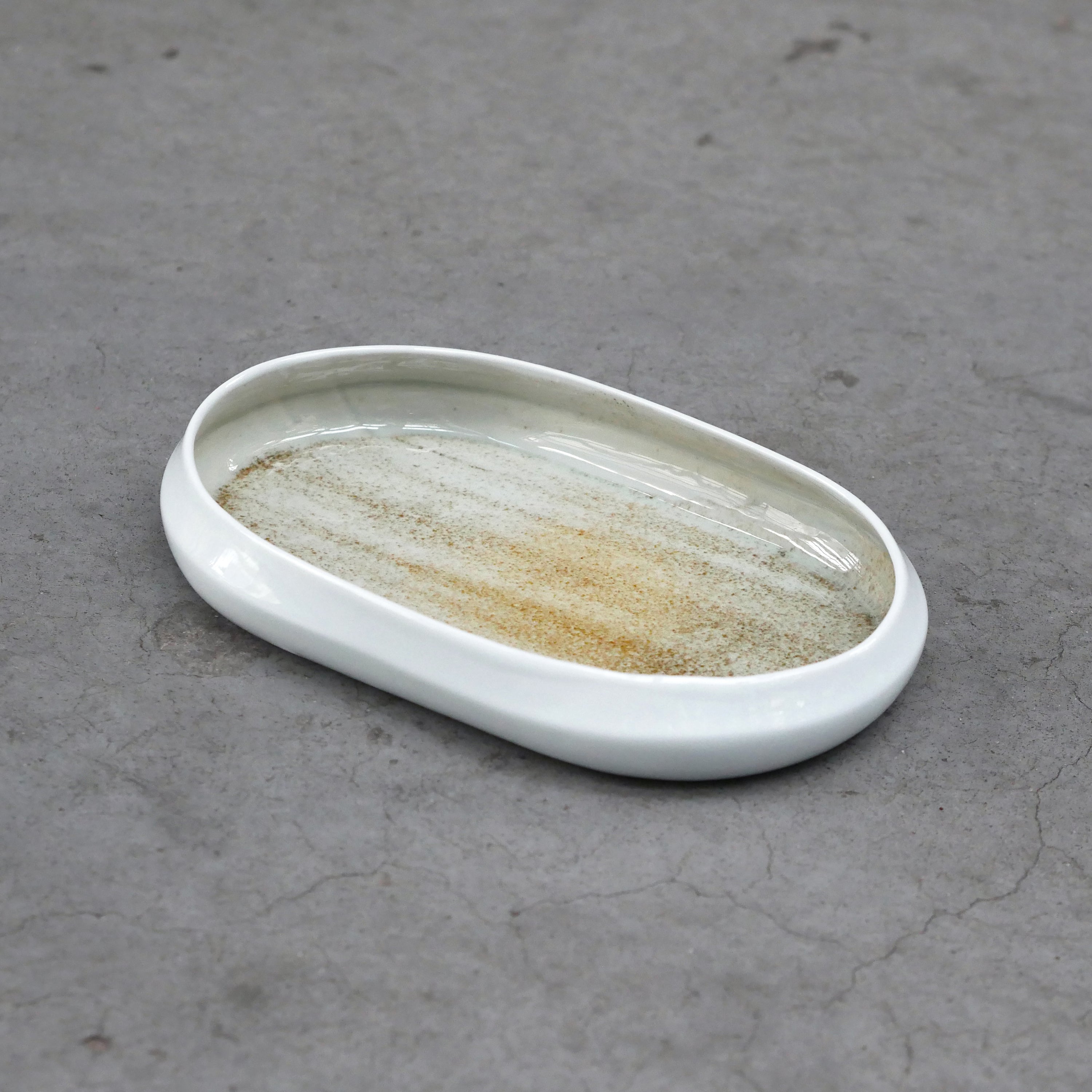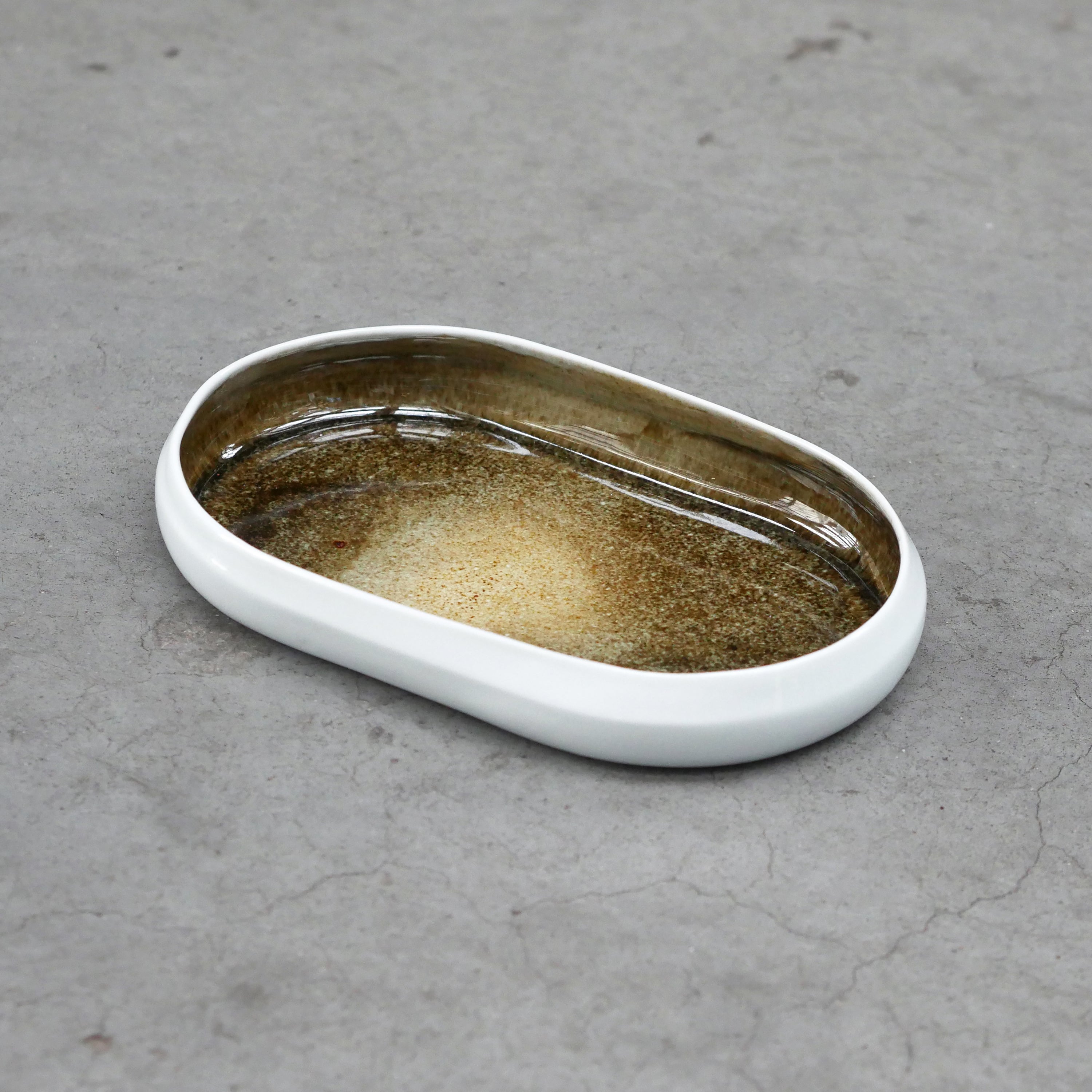 Description
Drinking water supply and soil remediation industries produce thousands of tonnes of metal residue a year. In an effort to find a use for this byproduct, Agne Kucerenkaite has developed ceramic pigments from this waste. Surprisingly, the irregularities present in residue lead to more vibrant design objects. Reusing waste decreases the need of natural resources, reduces environmental pollution and allows materials to be used to their fullest extent.

Each porcelain piece is hand-crafted and fired in a unique reduction gas oven. Such an oven eliminates oxygen during firing, contributing to the appearance of the glaze. All ceramic pieces are food-safe and come with a custom box. One-of-a-kind porcelain oval plate coloured purely using pigments from waste.


Details
Dimension (depth, height, width): 19 cm depth x 11.5 cm width x 3 cm height
Colour: white dotted, dark brown, orange brown, brown, light green, green
Type of material: glazed porcelain, food safe
Care Instruction: dishwasher safe
Designer
Agne Kucerenkaite is a material and product designer, based in the Netherlands. Her design process is characterized by in-depth research, experimental approach and hands-on practice, motivated by historical and sociocultural contexts. Agne analyses industrial waste from diverse sources and adapts it across ceramics, glass, textiles or creates completely new materials. One outcome is limited-edition hand-made homeware collections. Products are functional, aesthetically pleasing and designed for greater longevity.
Contact
For any question about the product, prices and or shipping please email us at concierge@everything-iwant.com or call +44 7557 968 304
Shipping
We offer international shipping on all orders. Tracking numbers are automatically sent as soon as your order is packed.
"Ignorance is Bliss" oval plate