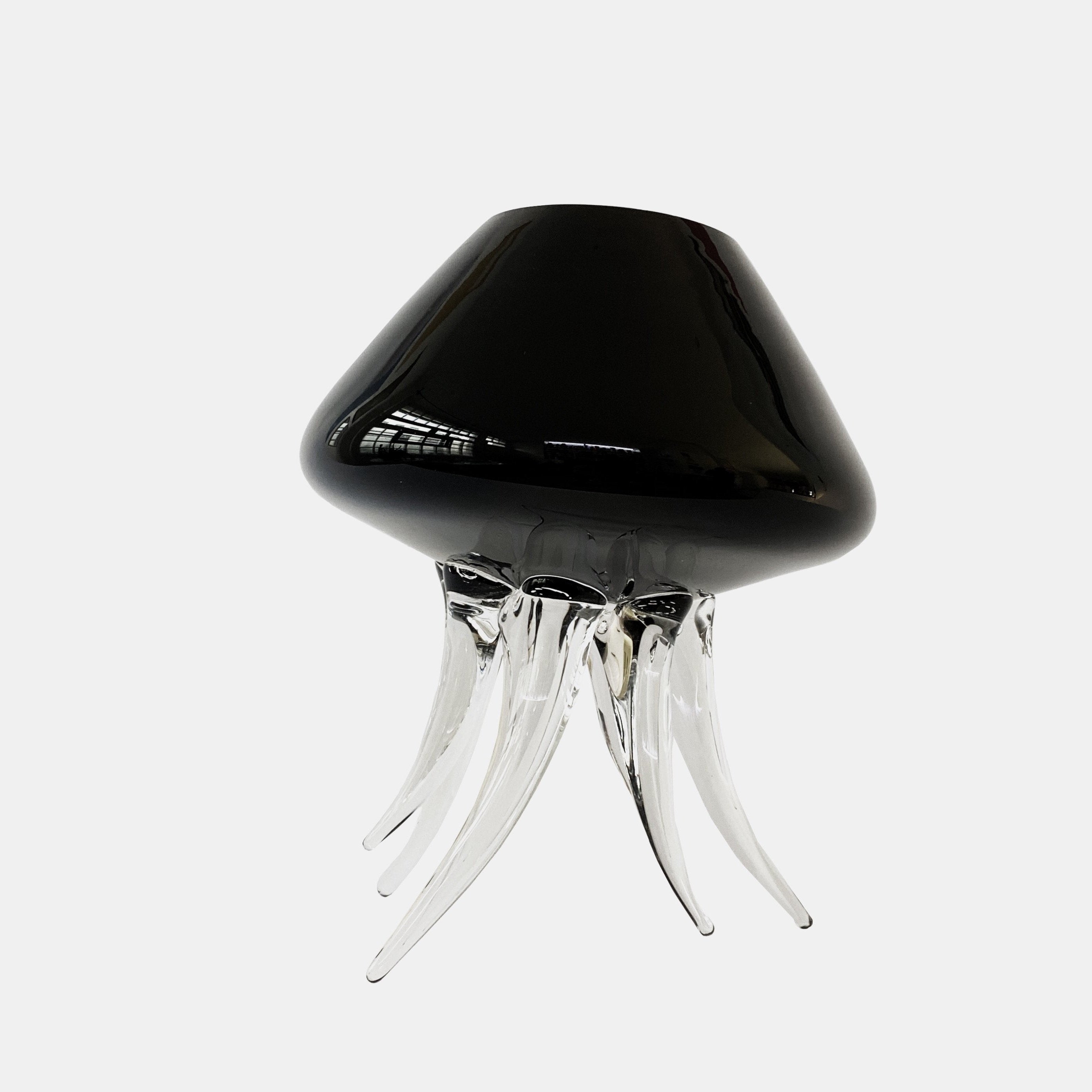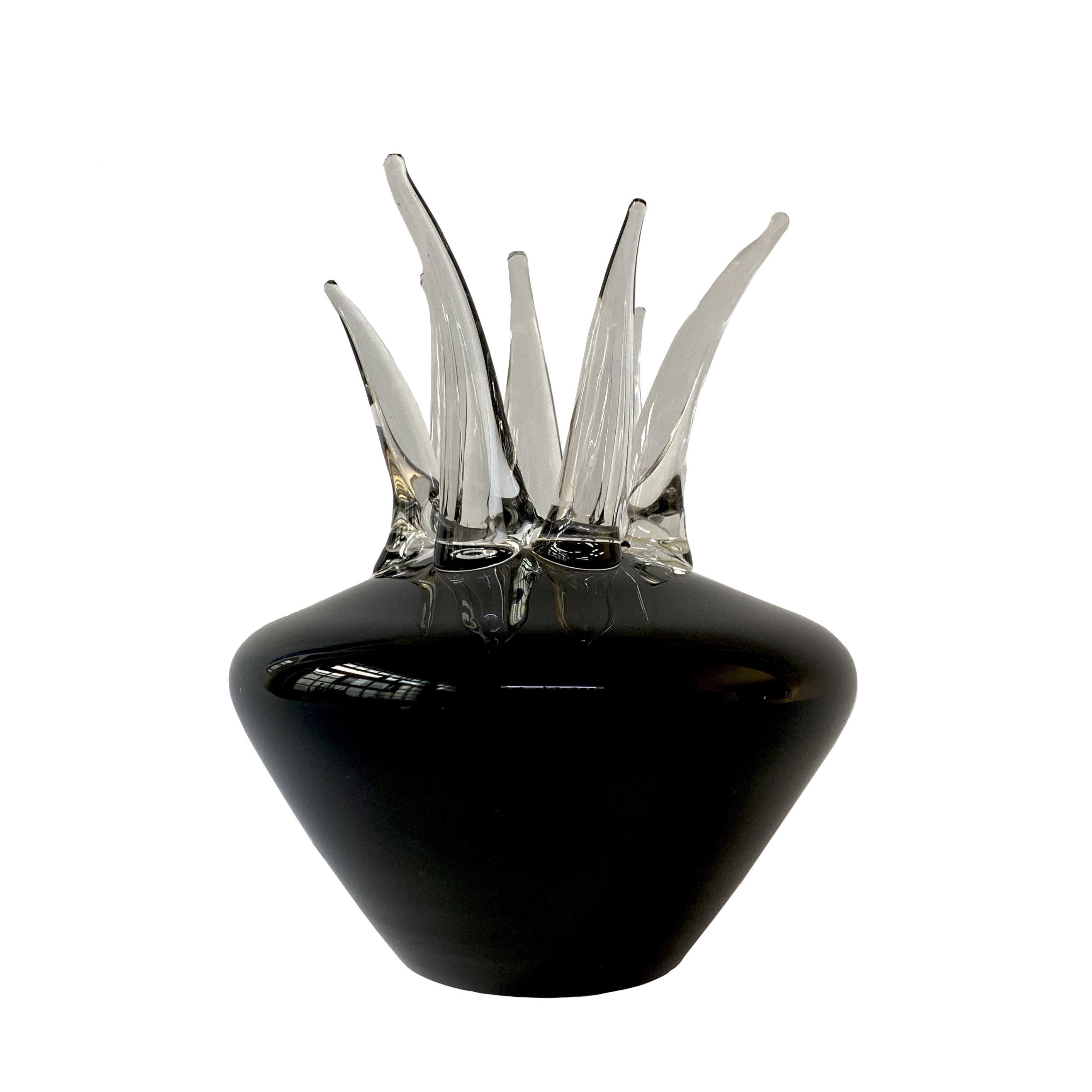 Description
The EXTRA collection presents a selection of vases and lamps designed by Marco Mencacci and realized in Murano by master glassmaker Andrea Zilio, a passionate guardian of the traditional Venetian techniques. Each piece is unique. They are signed by the artist, numbered and delivered with a certificate. Drawing on this century-old craft, Mencacci can transform the material of glass into plasma, evoking the living world of the abyss, tribal rituals, the reflections of oil or latex, the transparencies of sea creatures and the pearliness of shells.

The black freeform shapes of the EXTRA collection describe movement, attraction, tension, repulsion and desire. Organic sinuosities emerge and intertwine, exploring the surrounding space as if they were part of an otherworldly and universal dance.
Details
Material: Glass and crystal
Colour: Black and transparent
Size: 35 cm total height, 19 cm base height x 28.5 cm higher diameter, 13 cm base diameter
Realized by Master Glassmaker Andrea Zilio (2007) at the Vetreria Anfora, a world renowned family run furnace in Murano.
Designer
Italian-born and Paris-based Marco Mencacci is a multidisciplinary and polyhedric architect and artist. He has an impressively rich background, ranging from interior design, home decor to theatre and television scenography. Mencacci's works with Murano glass are driven by an intimate understanding of the material, whose sensual vertigo of shapes guides him to create animated, organic and lively pieces. His oeuvre has been presented and exhibited at prestigious international cultural institutions such as the Centre Georges Pompidou, the Corning Museum of Glass in New York City and the Museum of Contemporary Art in Rochechouart. He has partnered with Chanel, Hermès, Louis Vuitton, Barovier & Toso and Maison Bernardaud for numerous eclectic creations and collections.
Contact
For any question about the product, prices and or shipping please email us at concierge@everything-iwant.com or call +44 7557 968 304
Shipping
We offer international shipping on all orders. Tracking numbers are automatically sent as soon as your order is packed.