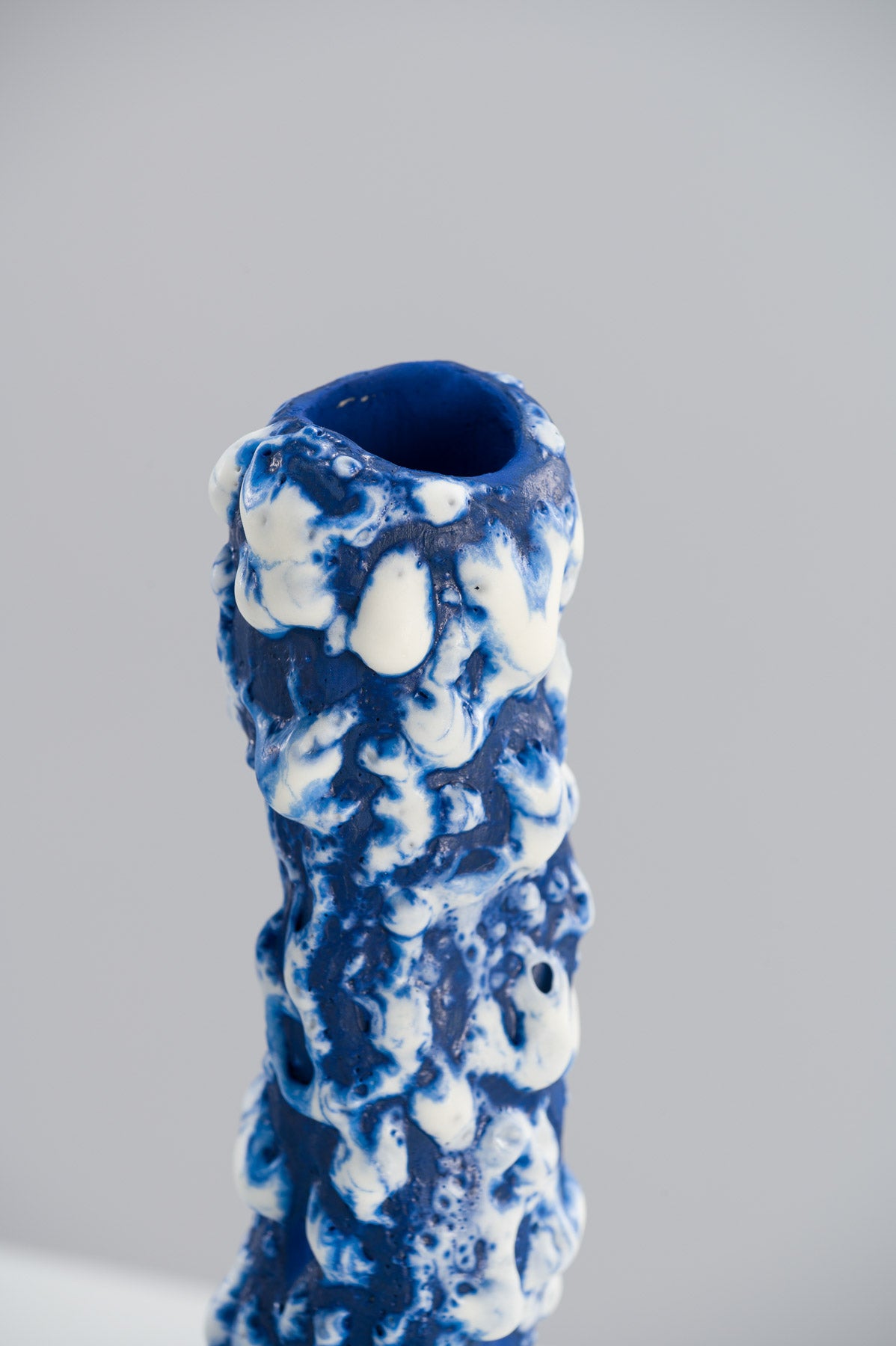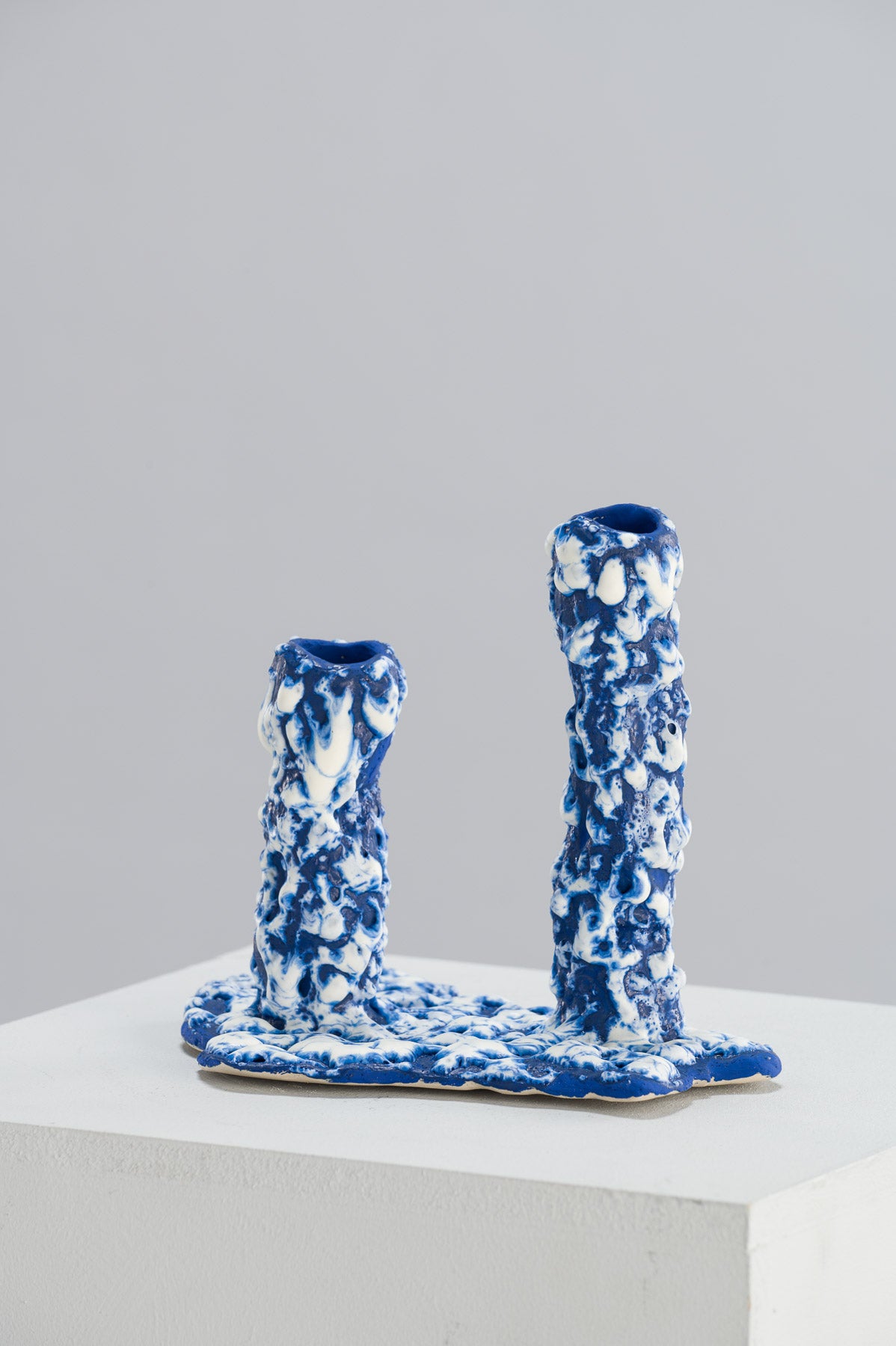 Description
Emily Orta's ecological conscience led her to explore the alarming degradation of coral reefs through her ceramic collection 'Coral Garden'. Through the intuitive act of modelling clay, Emily wishes to 'bring to life' corals and marine organisms by inventing new organic forms inspired by nature. She has invented her own glazes and combines these with multiple firings to achieve a range of unique coral-textures that represent the microorganisms that live in symbiosis. 

Emily's objects can be seen as sculptural reconstructions of the intricate beauty of marine life that is endangered due to pollution and rising sea temperatures. Either as candle holders or vases their function is to refocus our attention on the fragile condition of living.

Details
Material: Glazed ceramic
Color: Blue and white
Care: Avoid water on the bottom
Size: 20x11x15 cm
Lead time: Currently available
Designer
Emily Orta is an emerging Franco-British designer with a deep passion for artisan craftsmanship. She is currently experimenting with analogue photography and ceramics and has developed a unique personal language with an emphasis on the process of making. Her desire is to test the technical boundaries of these disciplines through image making, sculpting, and materiality.
Contact
For any question about the product, prices and or shipping please email us at concierge@everything-iwant.com or call +44 7557 968 304
Shipping
We offer international shipping on all orders. Tracking numbers are automatically sent as soon as your order is packed.