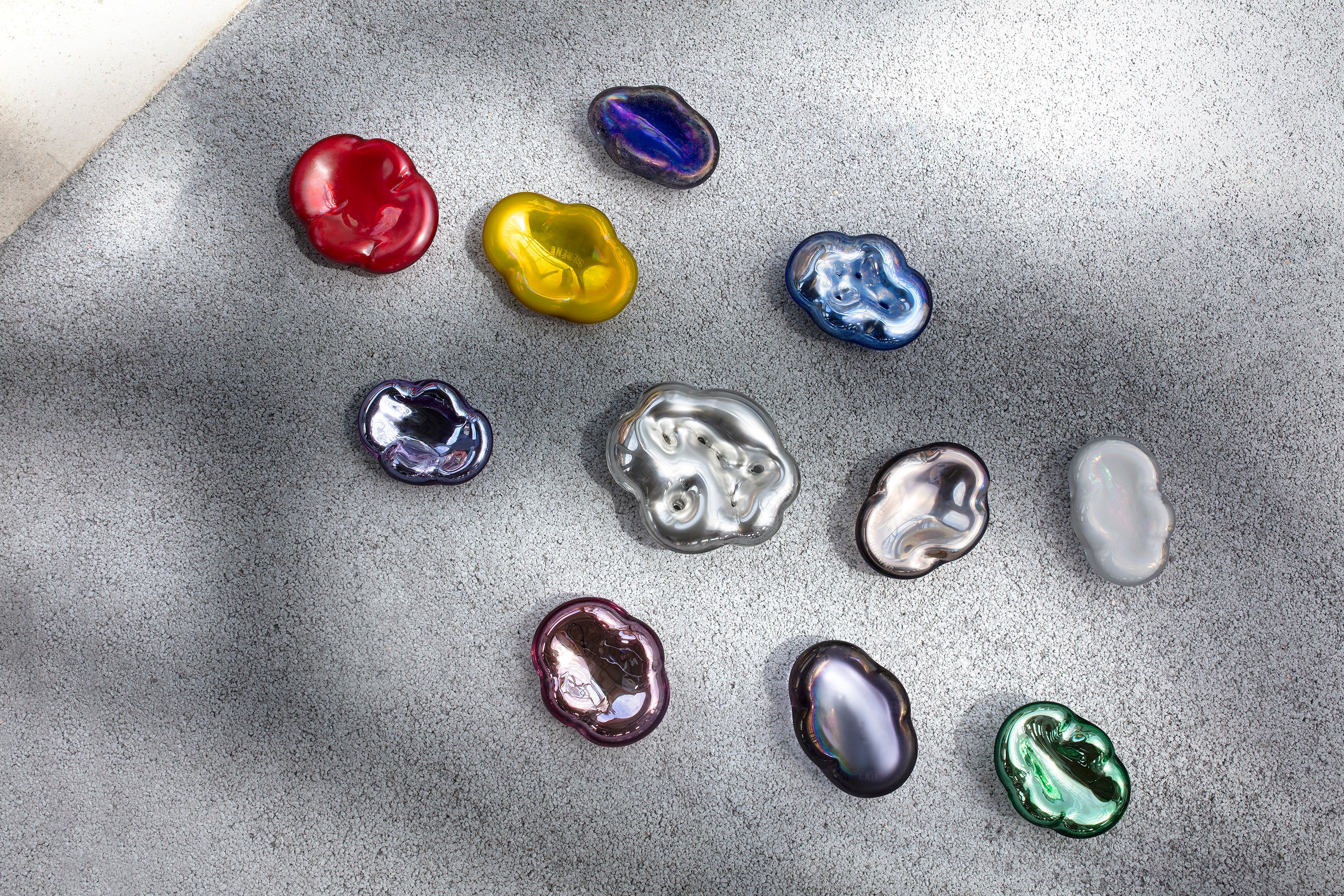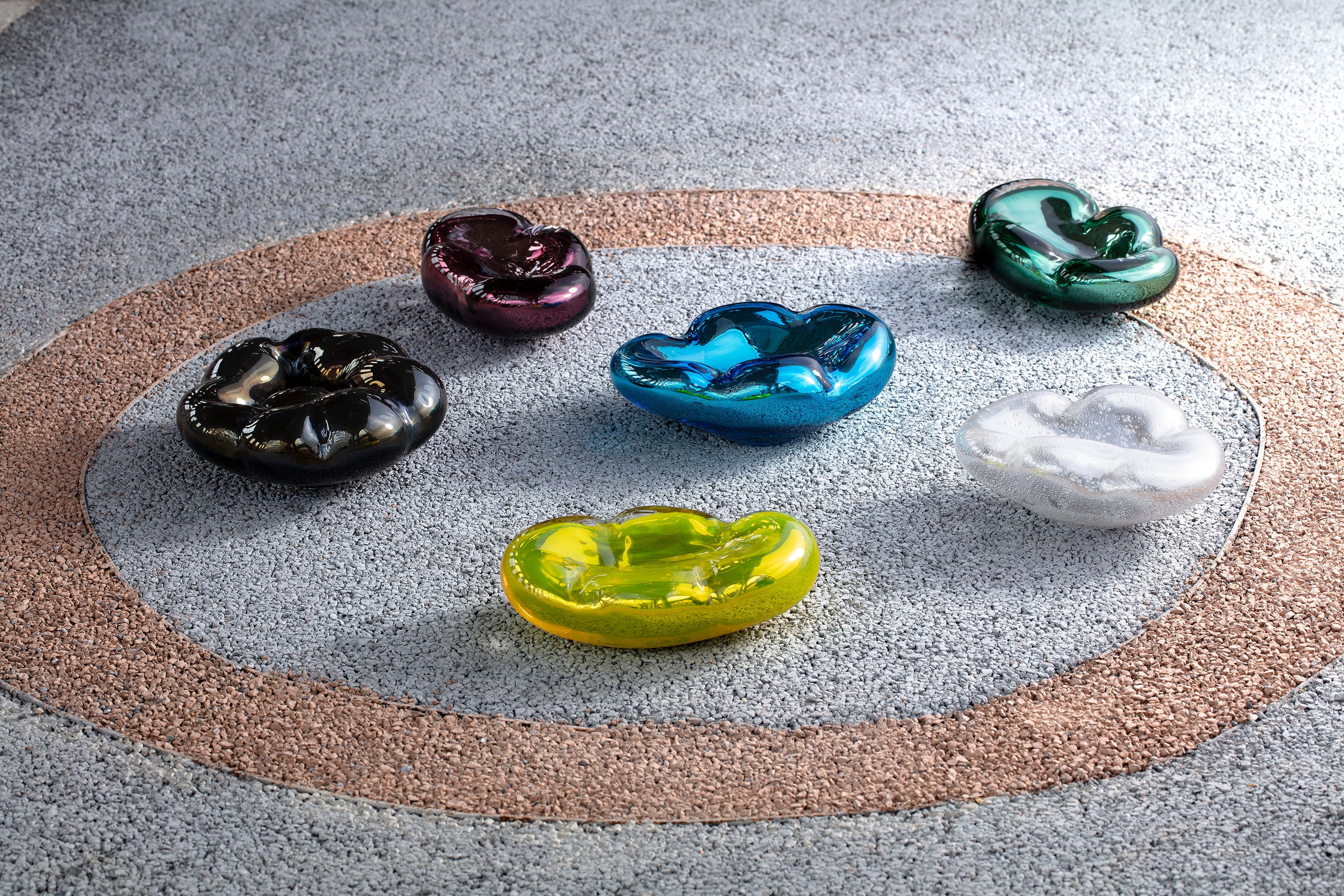 Description
The collection "Say it out Cloud", is made of celestial objects whose beauty is rooted in an unexpected interplay between iridescence, reflections and organic forms. Just as clouds are the sky's thoughts, Irene's poetic sculptures can carry personal messages or can also be left naked, speechless. These pieces are the manifestation of a process which embraces the boundless colors, shapes and dimensions inherent to the sky. 
Each piece is unique, comes in a variety of colours, and can be engraved with words of your choice. Thanks to the image created by the clouds, your words can be interpreted as the sky's thoughts, passengers in our mind, that can be moody or happy, light or stormy as the true nature of the clouds. 
Your chosen words can be typography, bold font or handwritten by the artist. 
Details
Technique: Mirrored and Iridescent Murano blown glass with incised or sanded reflections.
Material: Murano Glass.
Size: 27 cm
Weight: 1700-2000 gr
Current colours: sky blue
Designer
Venice based artist Irene Cattaneo started her career working for luxury brands in Milan, London and New York. She completed an M.A in Design Management at Central Saint Martins in London. She is a traveler, having moved many times growing up, always submerged in an international environment. This informs her insatiable curiosity, extreme versatility and eclectic style. Irene creates poetic sculptures that play with the notion of the very nature of objects. As pure art work to be enjoyed versus functional pieces.
Contact us
For any question about the product, prices and or shipping please email us at concierge@everything-iwant.com or call +44 7557 968 304

Shipping
We offer international shipping on all orders. Tracking numbers are automatically sent as soon as your order is packed.
Our founder, Nadja Romain sat down with Irene Cattaneo to discuss Murano glass making and the symbolism of clouds ...